MARINE CORPSLEAGUE - AWARDED

THE "PLATNUM SEAL OF TRANSPARENCY FROM GOLDSTAR FOR 2018
Columbia River Detachment was awarded 1st Place in the National MCL Newsletter Competition for 2019 at the National Convention. The award is in the Company Size Detachment Category.
Marines and Corpsman,
​
As we begin the year 2022 we hopefully can all see clearer and bluer skies ahead for ourselves, our families, our friends, and our League. The past year has been riddled with one, then another, and yes then another setback that has affected our families , our Corps, our League and our Detachment in many different ways. I hope that you were all able to weather this storm, and that the new year will bring us all a new and brighter path to follow.
Moving into 2022 our detachment is strong and active, but we are missing one item in our tool box and that is a strong membership presence at monthly meetings and detachment events. Without membership participation in our activities and our monthly staff calls we cannot really ensure that we are properly "representing and servicing" our membership. I would like to ask every member of the Columbia River Detachment to make an effort to attend our monthly meetings and to speak up as to what direction you would like to see our unit take. We, as the members of the executive committee can only provide the leadership to our detachment with your input and ideas.
Please take a few minutes to jot down any ideas any that you feel we should look investigate I, or better yet you, can bring, present these ideas so we can all discuss.
If you do have ideas and suggestions, but cannot attend, please send them to me by 6th of February so that I can colate them and provide them to the executive board for discussion. I will respond back to you as to how our discussion went. However, we would enjoy it moreso if you would join us for dinner and the meeting on the 18th of February where you can present to the board yourself.
If you plan to attend the meeting and would like to have dinner with us please call in your order to Julie at the American Legion, Smith Reynolds Post . Julie will take your order and let you know the cost of the meal. The cost of dinner is the responsibility of each member eating.
​
I hope to see you in February or at least hear from you with suggestions and ideas.!
Semper Fi,
Pete Thornton
SrVice Commandant
Columbia River Detachment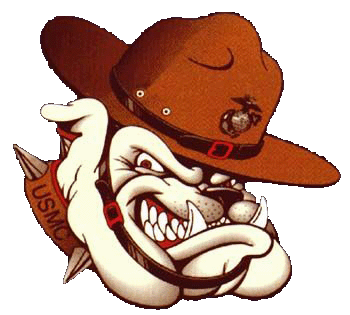 Military Order of the Devil Dogs




Fun and Honor Society of the Marine Corps League




Lewis and Clark Pound, #225




Our Next Growl will be 9 April '22




Kibbles n Bits 0700 - 0800




Growl 0800 - 0900





Kitchen Table Cafe, Evergreen Place




705 NE 136th Avenue




Vancouver.





HOPE TO SEE ALL YOU DOGS THERE




**MASKS WILL BE REQUIRED TO ENTER**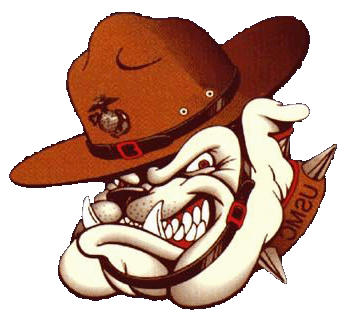 The Columbia River Detachment




Marine Corps League




Meets the 3rd Friday of Each Month




with the exception of May & November

,




1700 - Dinner




1830 - League Meeting




American Legion Smith-Reynolds, Post 14




4607 NE St James Road.




Vancouver, Washington 98663
Our Emblem, our Flag, our Swords and our Uniforms are all symbols that represent our illustrious history and our elite warrior ethos. These symbols connect today's Marines to the entire lineage of "Warriors" who, since 1775, have earned their places in this country's history as the Few, the Proud, the Marines.