mARINE cORPS lEAGUE - aWARDED

THE "pLATNUM sEAL OF tRANSPARENCY FROM gOLDSTAR FOR 2018
Columbia River Detachment was awarded 1st Place in the National MCL Newsletter Competition for 2019 at the National Convention. The award is in the Company Size Detachment Category.
Good Morning Marines,
​
We had a great meeting in September, with 21 members in attendance. Three new members were brought into the fold: Marines Mike Cherney, Alan Schmeits, and Chad Spahr. Our October meeting was also well attended with 20 persent and we brought 3 more new members on Board: Marines Rodney Cooper, Andrew Maceo and Geraldine Roberts. Welcome to the detachment!
​
Shared that the detachment voted unanimously to sponsor a new Young Marines unit located in Battle Ground, Washington with Alex Baran. The community is excited about it and eagerly backing it.
​
The car wash fundraiser with the VVA and the Marine Cadets went well on October 3rd with volunteers John Stofiel, Ron Brandon and Lynn Bolte from the detachment.
​
Up-coming Events(that have not been cancelled)
​
Marine Corps Birthday celebrations 10 November:
Brunch at Cascade Bar and Grill 0900-1200
Dinner at Smith-Reynolds American Legion Post 14,
1700 - -whenever, dinner served at 1845
Hoping everyone is staying the course and remaining healthy. We will persevere and eventually win the fight.
​
Semper Fi,
Lynn Bolte, Commandant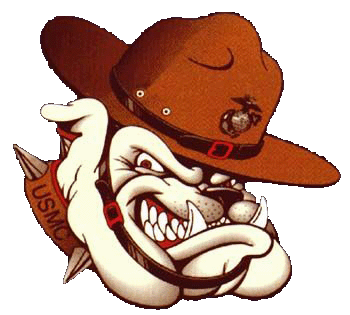 Military Order of the Devil Dogs
Fun and Honor Society of the Marine Corps League
Lewis and Clark Pound, #225
Our Next Growl will be
Kibbles n Bits 0700 - 0800
Growl 0800 - 0900
Kitchen Table Cafe, Evergreen Place
705 NE 136th Avenue
Vancouver.
HOPE TO SEE ALL YOU DOGS THERE
**MASKS WILL BE REQUIRED**
​
-We will have SPECIAL Visitors -
​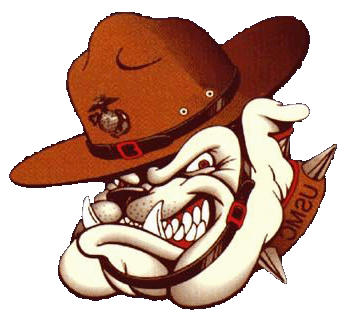 The NEXT MEETING of
the Columbia River Detachment
Marine Corps League
Friday, 18 December 2020
1700 - Dinner
1830 - League Meeting
American Legion Smith-Reynolds, Post 14
4607 NE St James Road.
Vancouver, Washington 98663
Our Emblem, our Flag, our Swords and our Uniforms are all symbols that represent our illustrious history and our elite warrior ethos. These symbols connect today's Marines to the entire lineage of "Warriors" who, since 1775, have earned their places in this country's history as the Few, the Proud, the Marines.