mARINE cORPS lEAGUE - aWARDED

THE "pLATNUM sEAL OF tRANSPARENCY FROM gOLDSTAR FOR 2018
Columbia River Detachment was awarded 1st Place in the National MCL Newsletter Competition for 2019 at the National Convention. The award is in the Company Size Detachment Category.
Marines,
​
At the end of my two-year tenure as your Commandant, I want to say it was a pleasure serving, in spite of all the problems we have faced due to COVID-19. Both my wife and I have had our COVID vaccines and experienced no ill side-effects. I hope you and your spouses have gotten yours as well. That is how we will protect our families from this pandemic.
I attended the Dept. of Washington MCL Staff meeting in Yakima representing our detachment ans was accompained by Bill Hauser, Rex Hopper and John Stofiel. It was a good meeting with excellent camaraderie.
On 24 April 2021, Ron Brandon and I presented a Distinguished Service Award to Fox's Car Wash and Fuel. Erica and Michael Fox have provided positive suppoet to Clark County Veterans in need. This is highly appreciated, not only by the Veterans organizations they have offered this to but also those Veterans who are in need of support.
I was part of a group of Veterans that assembled to help lower the damaged American flag at the Arco gas station at the corner of 78th St and St. Johns Rd. The owner then provided a new Flag for us to raise in its place. It was a beautiful sight to see the new colors, snapping in the wind!
​
Up-coming Events:
Annual Installation and Awards Dinner - Saturday 15 May 2021 at the American Legion, Smith-Reynolds Post 14, 1600 Opening Ceremony. $25.00 per person. Please send check made out to CRD826MCL mailed by 8 May 2021 to:
John Stofiel, Adj/Paymaster, 6204 Kansas St., Vancouver, WA 98661-6924.
​
I see brighter skies ahead!
Semper Fi,
Lynn Bolte, Commandant
Columbia River Detachment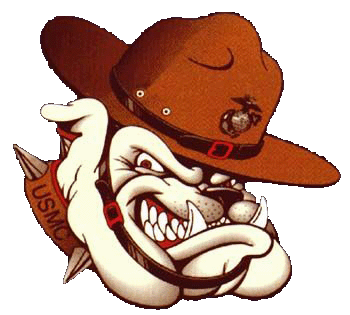 Military Order of the Devil Dogs




Fun and Honor Society of the Marine Corps League




Lewis and Clark Pound, #225




Our Next Growl will be




Kibbles n Bits 0700 - 0800




Growl 0800 - 0900





Kitchen Table Cafe, Evergreen Place




705 NE 136th Avenue




Vancouver.




HOPE TO SEE ALL YOU DOGS THERE




**MASKS WILL BE REQUIRED**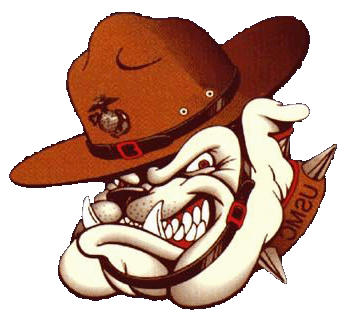 The Columbia River Detachment




Marine Corps League




Meets the 3rd Friday of Each Month




with the exception of May & November

,




1700 - Dinner




1830 - League Meeting




American Legion Smith-Reynolds, Post 14




4607 NE St James Road.




Vancouver, Washington 98663
Our Emblem, our Flag, our Swords and our Uniforms are all symbols that represent our illustrious history and our elite warrior ethos. These symbols connect today's Marines to the entire lineage of "Warriors" who, since 1775, have earned their places in this country's history as the Few, the Proud, the Marines.