MARINE CORPSLEAGUE - AWARDED

THE "PLATNUM SEAL OF TRANSPARENCY FROM GOLDSTAR FOR 2018
Columbia River Detachment was awarded 1st Place in the National MCL Newsletter Competition for 2019 at the National Convention. The award is in the Company Size Detachment Category.
Marines and Corpsman,
​
New things are on the horizon as we prepare to say goodby to 2022 and ring in 2023. Your officers are working on Communication issues, Activity ideas and Recruiting new members into our rod and gun club. If we as a League and a brotherhood are to really be successful in the days, weeks, months, and years to come we need ideas, suggestions and help from all our brothers and sisters working as a team to improve the detachment. Please take some of your time and send me any ideas and suggestions you might have better yet, you might consider joining us for dinner, business meeting and fellowship during our monthly get togethers . The unit can only succeed if we all (not just the detachment officers) work together to make it a success.
I look forward to talking to you and getting your ideas to make our detachment better and more productive.
PLEASE, keep in mind, this is not the officers detachment it is all of ours' and every member of this detachment has a voice. Just as we were on active duty, we are a team today and our unit is only as strong as its members make it.
​
​
​
Semper Fi,
Pete Thornton
SrVice Commandant
Columbia River Detachment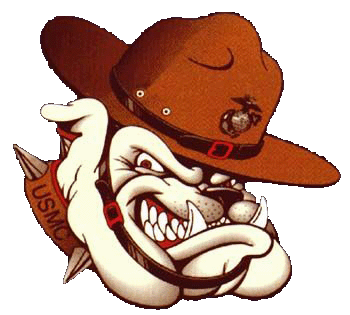 Military Order of the Devil Dogs




Fun and Honor Society of the Marine Corps League




Lewis and Clark Pound, #225




Our Next Growl will be 9 April '22




Kibbles n Bits 0700 - 0800




Growl 0800 - 0900





Location to be announced



HOPE TO SEE ALL YOU DOGS THERE



Our new dog house is the "Old Battleground Burgers and Breakfast" across the parking lot from the WILCO Farm Store.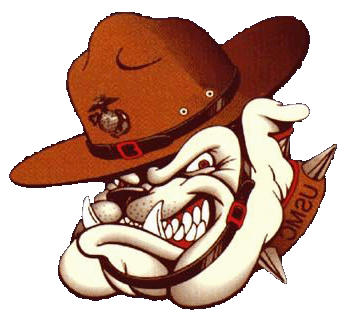 The Columbia River Detachment




Marine Corps League




Meets the 3rd Friday of Each Month




with the exception of May & November

,




1700 - Dinner




1830 - League Meeting




American Legion Smith-Reynolds, Post 14




4607 NE St James Road.




Vancouver, Washington 98663
Our Emblem, our Flag, our Swords and our Uniforms are all symbols that represent our illustrious history and our elite warrior ethos. These symbols connect today's Marines to the entire lineage of "Warriors" who, since 1775, have earned their places in this country's history as the Few, the Proud, the Marines.