mARINE cORPS lEAGUE - aWARDED

THE "pLATNUM sEAL OF tRANSPARENCY FROM gOLDSTAR FOR 2018
Columbia River Detachment was awarded 1st Place in the National MCL Newsletter Competition this year at the National Convention. The award is in the Company Size Detachment Category.
Greetings Marines
Veterans Day is coming and we are entered in the Veterans Day Parade on 9 November 2019. We will have vehicles to ride in for anyone wishing to ride in the parade. The Toys for tots program is in the planning stages and we should be getting information about the needs for this year's toy drive. From what we have heard, the active and reserve units are slowly pulling away from the program. If anyone is able to help with just a couple of locations, please let me know and we'll get you a list.
From the US Navy Cruiser Sailors Association by Jim Cozine; In the presence of Marines aboard Navy ships has a history going back to the US Navy's forebears, the British Royal Navy. Since the birth of our Corps in 1775, Seagoing Marines have routinely served on Navy ships such as battleships, cruisers, and Aircraft carriers, serving as security and even attack forces as well as in various naval-specific ceremonial functions. Towards the end of their presence, MarDet's were used to safeguard "special weapons", a euphemism for nuclear-tipped missiles. Typically, two officers and from 35-55 enlisted troops made up a Navy ship's MarDet.
The Marines that served on USS Long Beach CGN-9 were among the last to fulfill the original intent of the U.S. Marines. That is, able men to serve on land or sea. After decommissioning of the USS Chicago CG-11 and USS Albany CG became known as "The Last True Cruiser" making the Marines that served on "The Grey Lady" the last of a 200+ year old tradition of Marines manning the guns of a US Navy warship. USS Long Beach was commissioned September 9,1961, MarDet, CGN-9 was disbanded September 4, 1990. The ship itself was decommissioned on May 1, 1995. It's been figured approximately 1,000 grunts berthed in the belly of "The Long Beach".
The last of the Marine Detachments went ashore from the nuclear-powered aircraft carrier USS George Washington CVN-73 on April 3rd, 1998.
The Soldiers of the Sea monument honors Seagoing Marines who were detached on Naval warships from 1775 to 1998. It stands at the Marine Corps Heritage Center in Triangle, Virginia.
​
Upcoming Events
​
Veterans Expo and Stand Down - 28 Sept 2019 0900-1400 @VA (Small Gym)
​
Dept of WA. MCL Fall Staff Mtg 4 & 5 Oct 2019 Oxford Suites Yakima, WA
​
Semper Fi,
Lynn Bolte
Commandant
NEXT MEETING
This will be our bi-monthly Business Meeting
October 10th, 2019
1900 - 2100
Elks Lodge #823
11605 SE McGillivary Blvd.
Vancouver, Washington 98683-5203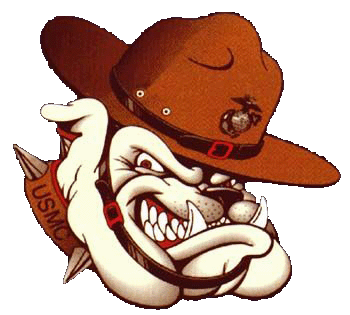 Military Order of the Devil Dogs
Fun and Honor Society of the Marine Corps League
Lewis and Clark Pound, #225
Our Next Growl will be
10 August 2019 - 0930
@ Lisa's Country Kitchen
9324 NE 76th Street
Vancouver, WA 98662
​
​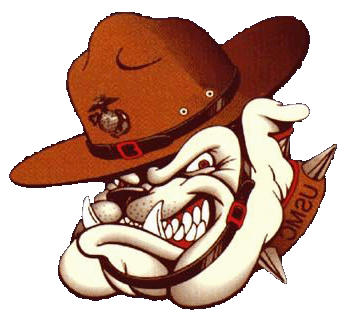 Our Emblem, our Flag, our Swords and our Uniforms are all symbols that represent our illustrious history and our elite warrior ethos. These symbols connect today's Marines to the entire lineage of "Warriors" who, since 1775, have earned their places in this country's history as the Few, the Proud,

the

Marines.