mARINE cORPS lEAGUE - aWARDED

THE "pLATNUM sEAL OF tRANSPARENCY FROM gOLDSTAR FOR 2018
Columbia River Detachment was awarded 1st Place in the National MCL Newsletter Competition for 2019 at the National Convention. The award is in the Company Size Detachment Category.
Greetings Marines,
​
Hope you are all doing the best as can be expected. Seems the Coronavirus pandemic is over every source of news. The world will get through this. We need to have faith and work together to overcome this pandemic and get back to normal.
At our last meeting, a new member was brought on board, Brice Liksay. Welcome Brice!
In reports of the standing committees: Marine Corps Coordinating Council rep. John Stofiel gave a newsy report of the council. Veterans Affairs Voluntary Services - Rex Hopper reported that the shuttle drivers will not be providing shuttle services for vets until further notice because of the coronavirus. That is very sad because the service is greatly appreciated by the disabled vets.
Please keep Caroline Ruhmshottel and her family in your thoughts and prayers as we all morn the loss of Phil. He will be sorely missed.
It is great to have John Stofiel back home from the hospital and recuperating from pneumonia. Get well!
I am asking that you all go out and recruit new members. We have cards available with detachment meeting times and information.
Due to the virus, the date of our next meeting is pending.
Stay safe, stay healthy!
Semper Fi,
Lynn Bolte, Commandant
The NEXT MEETING of
the Columbia River Detachment
Marine Corps League
April 9th, 2020
1900 - 2100
(pending due to current National Medical situation)
Elks Lodge #823
11605 SE McGillivary Blvd.
Vancouver, Washington 98683-5203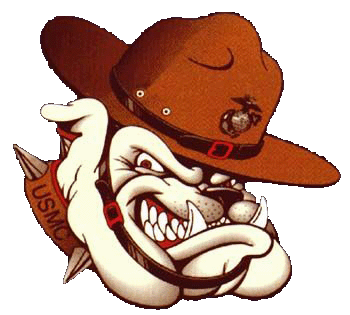 Military Order of the Devil Dogs
Fun and Honor Society of the Marine Corps League
Lewis and Clark Pound, #225
Our Next Growl will be
14 March 2020 - abt. 0900
@ Mill Creek Pub
1710 SW 9th Avenue, #101
Battle Ground, WA 98604

​
​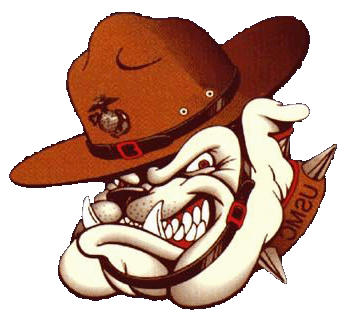 Our Emblem, our Flag, our Swords and our Uniforms are all symbols that represent our illustrious history and our elite warrior ethos. These symbols connect today's Marines to the entire lineage of "Warriors" who, since 1775, have earned their places in this country's history as the Few, the Proud, the Marines.